Expert page
List of experts
last 7 days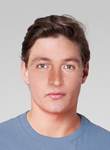 last 7 days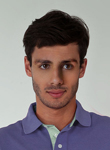 Warning!
Dear
USERS
,
the offical pages of our site
www.statarea.com
in social Internet media are the following accounts:
1) Facebook:
https://www.facebook.com/statarea
2) Twitter:
https://twitter.com/statareacom
3) Google Plus:
https://plus.google.com/+Statarea-web
If you encounter other pages pretending they are official or have any connection with us or with our team, experts (Johan Fayers and Gabriel Fernandes) and predictions they are
LYING
and do not trust anything they tell you!
We are aware of some fake pages and sites that claim they work or have connection with us, but they have not and they want to lie you probably to pay them money.
All OTHER pages that are presents as official of Gabriel Fernandes, Johan Fayers and Statarea.com are FAKE!!!
You can only trust to our official pages above and NOTHING more!